Bus Tracker & Alerts
September 21, 2023
MART/MRPC Eastern Communities Transit Development Plan Survey
Click below or scan QR code to take public transit survey!
MART and the Montachusett Regional Planning Commission (MRPC) are working together to create an Eastern Communities Transit Development Program. The communities apart of this program are
Ayer, Devens, Harvard, Lancaster, Littleton, and Shirley
. We are seeking input from the public in the form of a survey, which can be found by either scanning the attached QR code or
https://www.surveymonkey.com/r/GQXF3DV
There is currently limited public transit service available to most of this region, the public's input through this survey is critical towards identifying bus stop locations, target populations, and potential barriers within this region. Thank you for participating in this survey to continue fulfilling MART's mission.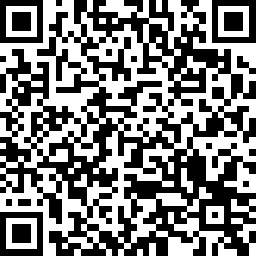 ---
September 21, 2023
North Leominster garage UPDATE
Alternative repairs have been completed which now allows the garage to be back in full operation! Initial garage damage caused from last Monday's severe Leominster storm. Thank you!
---
August 14, 2023
Subscription Service Announcement
Subscription Service Price Increase
Effective October 1, 2023, the Montachusett Regional Transit Authority will be increasing the price of the Subscription Monthly Service program, as detailed below.
Our Advisory Board recently voted to approve the price increase to offset MART's significantly increased cost of operating this service, which is primarily due to inflation associated with fuel, insurance, vehicle maintenance, driver wage increases. These increased expenses are especially impactful to the Subscription Monthly Ride Service due to the individual customer curb to curb pick-ups and drop-offs.
This price increase is effective for October service payments due on or before September 26, 2023.
Changes to the monthly costs are as follows
Current Monthly Cost                                                         New Monthly Cost
$120 (6 to 10 trips per week – local)                                     $165
$60 / $70 (1 to 5 trips per week – local)                                $90
$150 (6 to 10 trips per week – regional)                                $205
$75 / $85 (1 to 5 trips per week – regional)                           $105
$75 (Tucker Drive Workforce Service)                                 $145
MART understands and appreciates the impact of this increased cost and is making every effort to keep our Subscription Service prices reasonable for all our community members. The Subscription Monthly Ride Service program is still one of the most inexpensive services provided by MART, averaging under $5 per ride.
Customers are also encouraged to contact our administrative office @ 978-345-7711 / Option 2 to discuss how our fixed route bus services may meet your transportation needs.
We appreciate your use of our services and look forward to continuing to serve your transportation needs with safe, affordable, and reliable rides in the greater Montachusett region.
AUMENTON EN SERVICIO DE SUBCRIPCION
Effectivo 1 de octubre del, 2023, Montachusett Regional Transit Authority estara aumentado el costo de la mensualidad de los servicios de Subcripcion, como esta detallado a lo sigueniente.
Nuestro Consejo Asesor votó recientemente para aprobar el aumento de precio para compensar el aumento significativo en el costo de operación de este servicio de MART, que se debe principalmente a la inflación asociada con los aumentos de combustible, seguros, mantenimiento de vehículos y salarios de los conductores. Estos gastos aumentados tienen un impacto especial en el Servicio de viaje mensual por suscripción debido a las aceras individuales para recoger y dejar a los clientes.
Este aumento de precio es efectivo para los pagos de servicio de octubre que vencen el 26 de septiembre de 2023 o antes.
Los cambios al costa mensual son los sigueientes
Costo mensual actual                                                          Nuevo costo mensual
$120 (6 a 10 viajes por semana-local)                                   $165
$60 / $70 (1 a 5 viajes por semana- local)                             $90
$150 (6 a 10 viajes por semana– regional)                            $205
$75 / $85 (1 a 5 viajes por semana – regional)                      $105
$75 (servicio de la fuerza laboral en Tucker Drive)              $145
MART comprende y aprecia el impacto de este aumento en el costo y está haciendo todo lo posible para mantener los precios de nuestro Servicio de Suscripción razonables para todos los miembros de nuestra comunidad. El programa Subscription Monthly Ride Service sigue siendo uno de los servicios más económicos proporcionados por MART, con un promedio de menos de $5 por viaje
También se alienta a los clientes a comunicarse con nuestra oficina administrativa al 978-345-7711 / Opción 2 para analizar cómo nuestros servicios de autobús de ruta fija pueden satisfacer sus necesidades de transporte.
Agradecemos su uso de nuestros servicios y esperamos continuar sirviendo sus necesidades de transporte con viajes seguros, asequibles y confiables en la gran región de Montachusett.
---