Bus Tracker & Alerts
We are Hiring Drivers!
July 28, 2022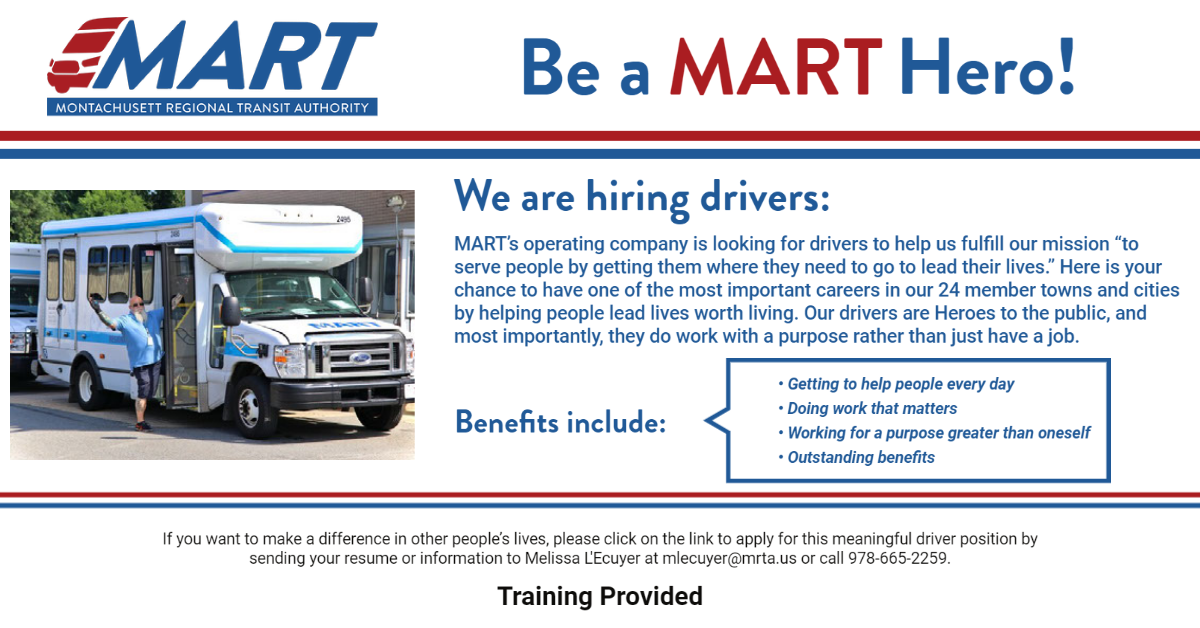 Contact Melissa L'Ecuyer: mlecuyer@marttransit.infojiniconsulting.com
Or call Melissa at 978-665-2259 for further information!
ONLINE APPLICATION HERE: Employment Application-Active New fillable form 2022 
Positions offer a variety of benefits including health insurance, paid time off, and employer retirement savings plan contributions.
A hiring bonus of $1,000.00 is also available.
A valid MA driver's license is required for all positions. Bus Operator positions require a CDL Class B with Airbrake and Passenger Endorsements, in addition to a Motor Bus Certificate.
Back to Job Postings
Apply Online